Build a stronger season with 30% off your commission on Booking.com.
Booking.com invites eligible properties to join the Summer Commission Discount offer. This offer is the latest opportunity in the Partner Performance Investment Program, Booking.com's initiative to invest in partners' recovery through financial incentives. You just need to opt-in your extranet and its completely FREE! 
The deadline for you to opt-in is April 30, 2022.
Here's how it works:
The commission discount is based on sales targets. You get 30% off commission for any extra stayed room nights over your sales target, from May 13 to September 11, 2022. The nights you have already sold for this offer period count. The offer's sales target takes local market conditions and the latest travel restrictions into account, which are important in these uncertain times.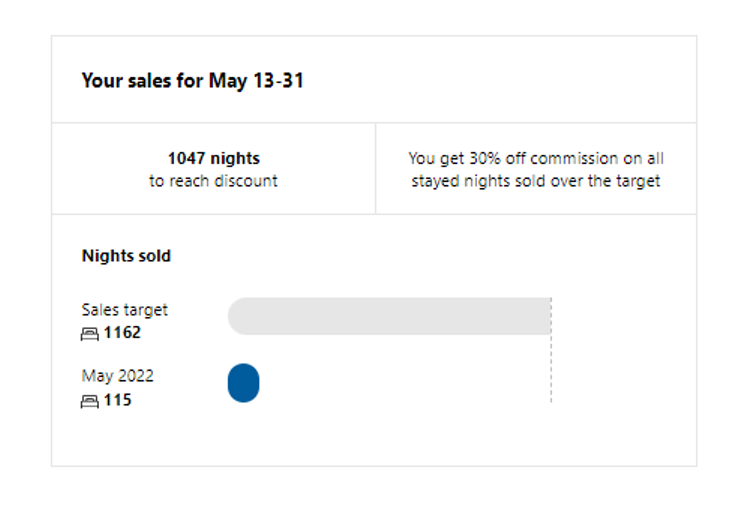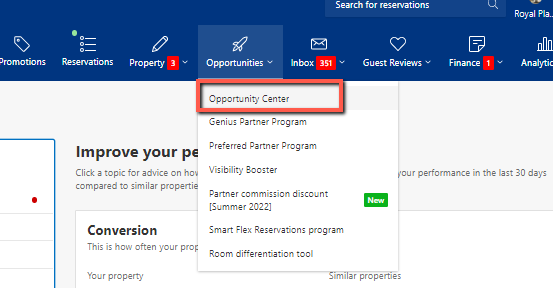 How to monitor progress: Once you opt -in to the offer successfully, the initial page will turn into a site to monitor sales and savings. For any queries, please contact your Booking.com Account Manager or send a message via the extranet inbox to Booking.com. If you are looking to increase your hotel's visibility and expand online bookings – contact us today