Perks of joining hands with RateTiger
Join the RateTiger Partner Program and gain access to exclusive benefits and resources. Refer RateTiger to your network to expand common client base and earn referral rewards.
Connecting all wings of the hotel industry, so we prosper to touch the clouds together!

Refer to earn rewards
Refer RateTiger products and services within your network. Get rewarded for every new account that joins us via you. Extra benefits, special offers, and a lifetime commitment to mutual growth.

Access to resources
Our partners are our strength and their business our priority! Be the first to access key resources, whitepapers, research, and trend pieces to stay ahead of the curve.

Reach out to new audiences
Leverage the RateTiger network of hotel, technology and distribution partners to expand your business - spread your wings to find new markets and territories.

Dedicated tech-freak partner
Technology is in our DNA, and we aim to make integrations and partnerships simple and seamless for maximum profitability for everyone involved.
Hear what our clients have to say about RateTiger
Join our exclusive online community
Everyone is unique and so is their perspective! Our online community consists of hoteliers, property owners, revenue managers, OTAs, wholesalers, business consultants, and other top industry professionals.
Join our exclusive LinkedIn group to be the first to learn about new products, industry updates via blog posts, e-books and articles. Share your inputs, ideas, and experience and keep the discussions going.
Collaborate with us for co-marketing and branding opportunities through our webinars, conferences, tradeshows and regional in-person events.
RateTiger provides everything you and your customers need to grow.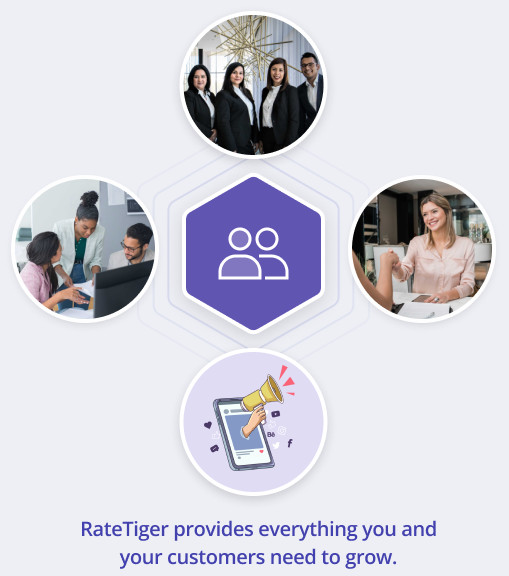 Who can join the RateTiger Partner Program?

Hoteliers, Hotel Owners, GMs, Revenue Managers
Share your experience of working with RateTiger to help industry colleagues understand the benefits of our software and solutions. Refer your friends to use RateTiger and earn exciting rewards.

Hotel Management Schools & Universities
With webinars and workshops, introduce your students to the exciting world of online distribution and revenue management. Get RateTiger to do a product demo or take a guest lecture to keep your students in tune with the finest technology products in the market.

Hospitality and Travel Tech Influencers
You have achieved 'celebrity' status! People follow you and look at you for advice. Ensure that your audience have access to award-winning tools and technology while we can work out a commission sharing partnership.

Hotel Technology & Service Providers
Help your hotel clients' welcome new guests and retain old ones by referring the seamless, scalable, smoothand stable RateTiger products and services.