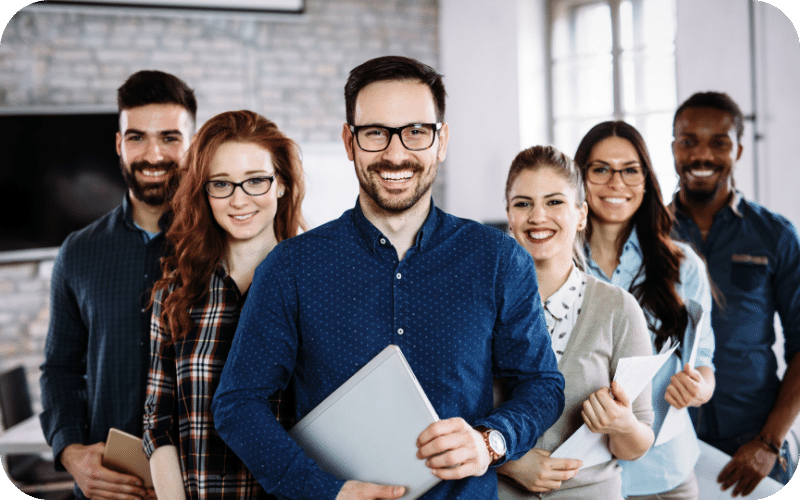 RateTiger is the lead product brand of eRevMax.
Founded in 2001, eRevMax has been a pioneer in hospitality technology, especially rate shopping and channel management solutions. We work closely with 450+ partners to offer seamless 2-way connectivity for maximizing revenue through efficient online distribution.
eRevMax is known for stable solutions with 99.9% product uptime. We strongly value data privacy and security. The company is ISO 27001:2013 and PCI DSS certified as well as GDPR compliant.
Back in 2001, a young tech entrepreneur had a chance meeting with a Hotel Revenue Manager. Over coffee, they discussed how hotels are coping with the shift to online bookings. With room rates becoming dynamic, it was difficult to keep track of competition. Hotels found it difficult to manually update the online channels. The process was time-consuming and error prone.
Thus started their quest to find a solution that would help hoteliers save time and make money! This led to the creation of RateTiger - agile, fast, and ferocious – in short, magnificent like tigers!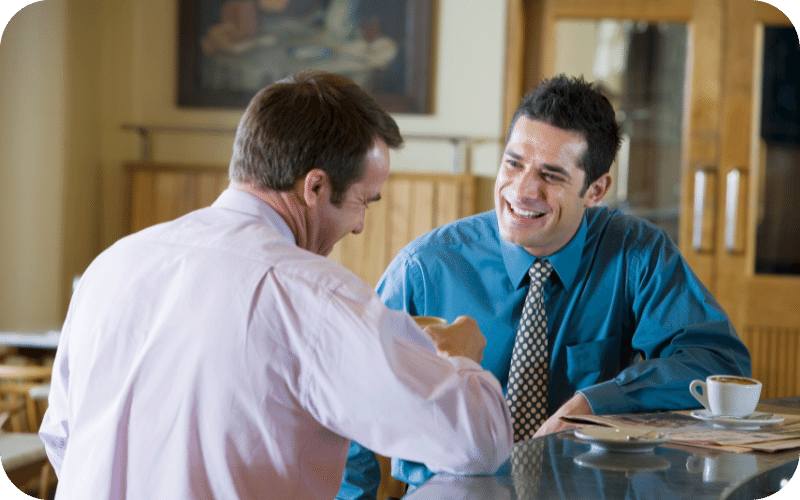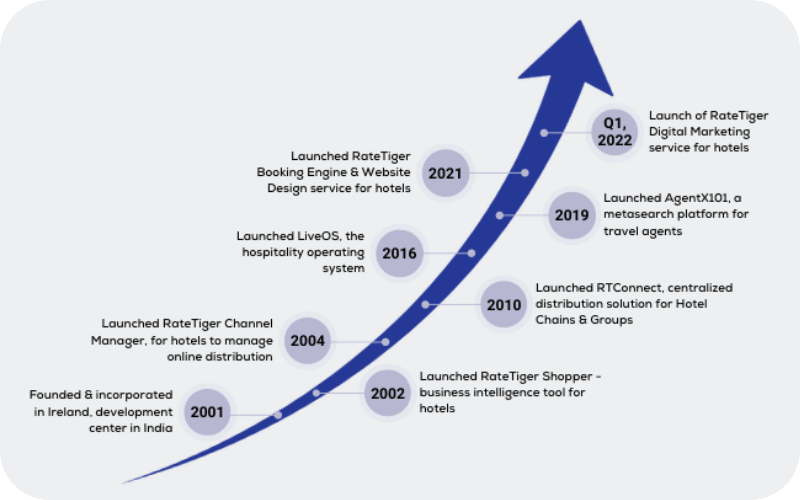 We introduced the concept of online rate shopping through our first product RateTiger Shopper in 2002. Driven by the initial success, we went on to launch industry's first hotel channel management software in 2004 - RateTiger Channel Manager.
The tool was developed based on requirements shared by hoteliers and witnessed a lot of early adopters in the West. Since then, we have developed a multitude of solutions which has helped shape the hospitality online distribution space.
At the helm of RateTiger is a diverse, experienced, and motivated team cohesively working together, to deliver effective solutions that are secure, scalable, and ready for the future.
We have one goal – Distributing Happiness.
Our focus on outstanding quality has been consistent. With the growing demand for our world-class solutions and customer support, we continue to develop products and services to fuel your business growth.
We are committed to ensuring your experience with RateTiger is always delightful.