Present-day travelers are searching for more sterling experiences when they travel! They are ready to compromise conventional formalities for a more covert relation with freedom as Freedom has become the new luxury in post-COVID situation and Hotels just can't keep calm.
With a stronger zest for outdoor memoirs, travelers are no longer taking trips for granted, especially after days and months of postponing and saving for long-awaited trips. Hence, it is more important than before for hotels to stay updated with the newest trends in order to be at the fore of the core.
Upcoming Hotel Trends of 2022 – Not to be missed
Here are some of the upcoming hotel trends of 2022 which will not only allow hotels to score an extra goal but also maintain it in the long-run in terms of technology and sustainability.
1. Integrated PMS
Hotels are always striving to provide guests with a personalized experience. With hundreds of guests as well as numerous rooms to handle, hotels make use of the Property Management System (PMS). It allows them to manage and monitor every booking as well as guest requests, helping hoteliers give their guests the kind of experience they are looking for. By having a PMS, hoteliers can easily manage bookings, guest check-ins & checkouts, assign rooms to guests, delegate housekeeping tasks and payments.
Having an integrated cloud-based PMS will allow hotels to have a seamless inter-departmental workflow. This will help hoteliers to coordinate and automate operations across different departments serving guests better and saving a lot of time.
2. Distribution Connectivity to OTAs and Booking Engine
Now when you have an integrated PMS, it is important to link various third party sales channels and OTAs with it. When potential guests make a reservation for your property on these channels, the booking flows directly from the OTA into your PMS. You will receive detailed data of the bookings which are available on the PMS so that hotels can organize and work accordingly.
It is important to integrate a smart Booking Engine to your brand website for driving commission-free direct bookings. Distribution across all channels can be seamlessly managed through a cloud-based hotel channel manager. And by using a channel manager that integrates with your hotel PMS, you will be able to manage all booking processes centrally from one system. This will keep you always updated of inventory and occupancy status giving a clear picture of actual revenue against targeted budget.
3. Rate Shopping
You are visible to potential guests through multiple touchpoints but are you losing out on reservations in competition to the rates charged by other hotels? If so, you need to get access to real-time rate intelligence data. What rate shoppers do, just like the name suggests, it helps to shop for competitor rates across different OTAs. It not only shows the lowest available rates, but also different rate parameters and room types. This helps hotels in making informed rate strategy and pricing decisions to attract the right guests to their property.
4. Digital Marketing
Marketing hotels on digital platforms has become more important than ever before. Having an effective online presence on social media gives opportunities to interact with potential guests and attract them to your property. Not only is digital marketing vital to your online brand presence, but it can also be a key driver in helping increase direct bookings for your property. Getting your hotel's digital marketing strategy right is crucial for your revenue goals.
5. Automated Check-in & Check-out
Imagine our hotel is sold out and the queue at the reception is extending and customers getting impatient. Would we not want a streamlined, easy to manage, less expensive and most importantly less time-consuming way out? How about automating the whole check-in and check-out process!
Using the right hotel technology will enable hotels to provide their guests with a seamless contact-less check-in and check-out experience. These tools also allow for guests to order in-room amenities and room service without calling the reception – everything can be done by clicking a few buttons.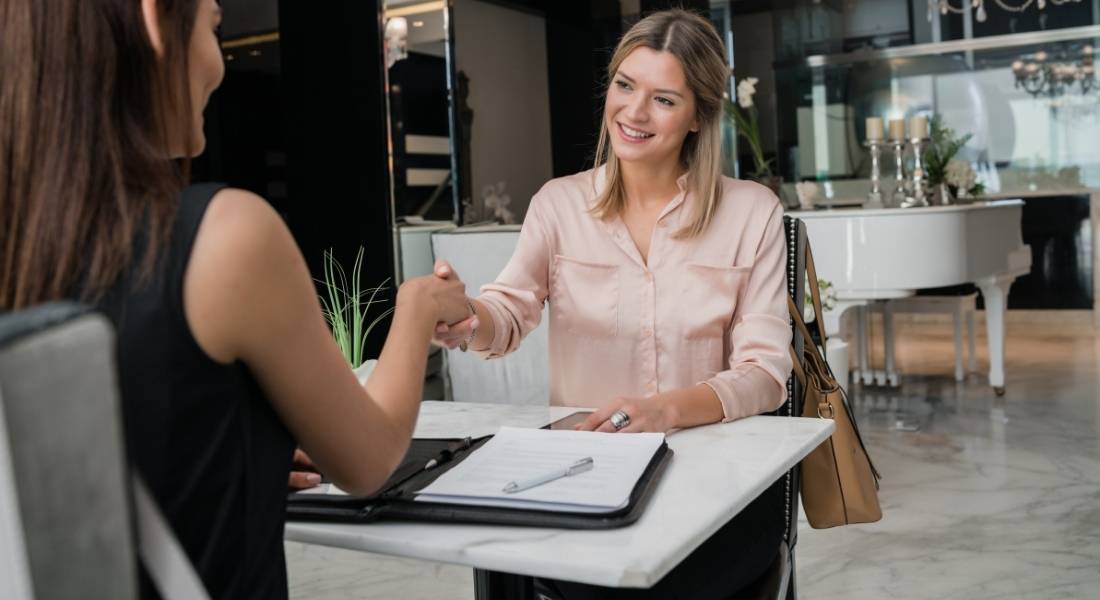 So, what's next for hotels?
With the world trying to return to normality, industries are still looking for ways to progress with the help of technology. With a lot of innovation happening all around, it is important for hotels to stay abreast of the new technologies and implement those that can help attract guests to their property and offer a great stay experience.
RateTiger by eRevMax is an advanced hospitality technology provider that has been developing distribution, connectivity and rate intelligence solutions for hotels since 2001. It provides hotels with security certified solutions with real-time, seamless connectivity to make online distribution smooth and easy.
Benefits of RateTiger for your hotel –
. The key USP that RateTiger brings is its user-friendly interface with real-time updates.
. RateTiger Channel ecosystem provides access to volume producing channels world-wide to help expand your brand's visibility.
. Sell until the last available room by managing all your booking sources from a single platform.
. Explore new local channels that bring in more bookings at lower commissions.
. Increase direct bookings by integrating a hotel booking engine into your brand website.
. Leverage digital marketing to promote your direct channel for driving commission-free bookings.
. Maximize profits by utilizing the right tools that are secure and stable.
. Get access to round the clock support – available in your language at your time.

To know more about potential solutions for your property, contact us today.