Covid19 had severely hit the travel and hospitality industry. Its true travel has resumed and Q2 of 2022 is witnessing more tourists than Q1, but the impact is still felt. This virus has completely changed respondents' preferences while booking a trip. Though digital distribution is the cornerstone for hotels to sell their rooms at this time, it won't come as a surprise to know that even large hotel groups are also struggling to adjust to changes.
Undoubtedly both hotels and guests have unlimited options in this online world, but with this comes the restrictions of a finite number of rooms to sell, customer preference, market trends, limited budgets, social distancing, covid norms and so the list goes on. The pandemic and ongoing recovery are pushing the hotel industry to be adoptive, competitive, and resilient. Travel technology, as always, is expected to play a key role in this transition.
Even before the pandemic, 82% of all travel bookings around the world took place without human interaction in 2018. According to the Phocuswright EU Travel Tech Research Report 2022, travel intermediaries such as online travel agencies (OTAs), tour operators, travel management companies (TMCs) and GDS– delivered over 63% of gross revenue to European travel suppliers in 2020. As travelers in the post-covid world search for more in-depth information than ever before to identify the most appropriate accommodation for their travel needs, they turn to online distribution channels, using them during the inspiration, shopping, and booking stages of their customer journey.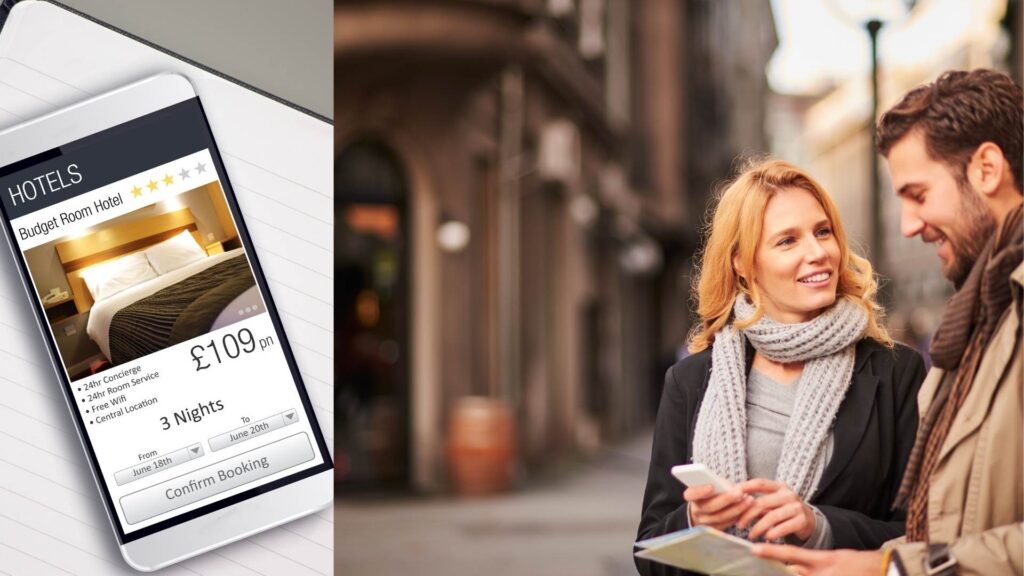 Relook At Your Hotel's Online Distribution Strategy
Distribution, optimization, and profit maximization are the 3 interconnected rings of hotel online distribution. The goal of an online hotel distribution strategy remains the same to sell your rooms at the right time to the right people at the right channel for maximum rooms. Even the sales platforms are the same: OTAs, metasearch, GDS, website, social media, ad campaigns; but the style needs to be updated.
Even during the Covid crisis, one in five travel bookings in Europe is made on OTAs. Much has been written about the Billboard effect. OTAs play a major role in improving the hotel's visibility and reach by showcasing them in the search results, thereby complementing direct sales. A recent report from Cornell Business, The Billboard Effect: Still Alive and Well, shows that many consumers continue to visit other travel sites before booking direct. The report suggests that 65% of guests who booked directly had visited an OTA before booking directly.
Adding to OTA's marketing power, it becomes clear why OTAs remain very important even for hotel's direct bookings. For years, Booking Holding and Expedia Group have remained the biggest spenders on Google – a platform that can be called their competitor. Airbnb has also ramped up its marketing spending as part of its recovery. Hotels need to use OTA listings to improve their digital presence and showcase their accommodation to thousands of potential guests who otherwise would miss it.
Spend More Time Knowing Your Hotel Distribution Channels
Hotel Website
Your hotel's website has always been and will be the largest source of direct bookings. It is the only platform that allows you to customize your content and sell your rooms the way you want. While creating your website, remember 50% of viewers are scrolling your website on their smart phones or tablet. Design a site that's quick and easily accessible on mobile enhancing the customer booking journey.
For big hotel brands whose name is known to all, prospective guests will directly type the name of the hotel in the search bar of Google, Bing and other search engines and begin. Others need to fight for ranking on Google to grab that 51% of the organic website traffic. If your hotel doesn't show on the first page, then you are to lose the prospective booking. Invest in SEO, content marketing and online advertising to rank well on search engines and attract travelers.
OTA (Online Travel Agency)
Everyday millions of travelers across the world are planning their vacations or business trips on OTA. Bringing all travel resources: flights, hotels, trains, buses, car rentals, activities, and more under one platform OTA gives travelers the advantage to plan their entire trip at a go.
Visited by millions of customers, OTA gives your hotel the advantage of presenting yourself in front of a large audience and capture more bookings by targeting a specific set of travelers. You can timely analyze your performance with access to insights. Bang-on listing on OTA is free. They charge you a commission only when a booking a made.
People of different regions prefer different websites with Booking.com dominating US travel booking and Expedia in Europe. Diversify your reach by listing your property on multiple sites most used in the regions your best guests are from.
Metasearch
As per Expedia's recent survey, a traveler does 43 searches before making the final booking. This is what makes Metasearch a popular booking channel. Along with traveler's preferences, there has been a shift in power dynamics among the key online sales channels. Hotel Metasearch is no more just a platform showing the best room rates for the same hotel on different booking sites.
Metasearch channels are dominating the entire game, especially with Google and TripAdvisor altering the risk of PPC campaigns with CPA campaigns. Guests get the assurance of easy cancellation and refunds with the hotel owners having to pay only after receiving the booking and no advance payments required. This comes as a boon for both travelers and hotel owners.
The dedicated offerings and Covid-related norms followed by distribution channels (especially Google) like flexible bookings, free cancellation, safety guidelines mentioning, child policy and others make the prospective travelers prefer those over others.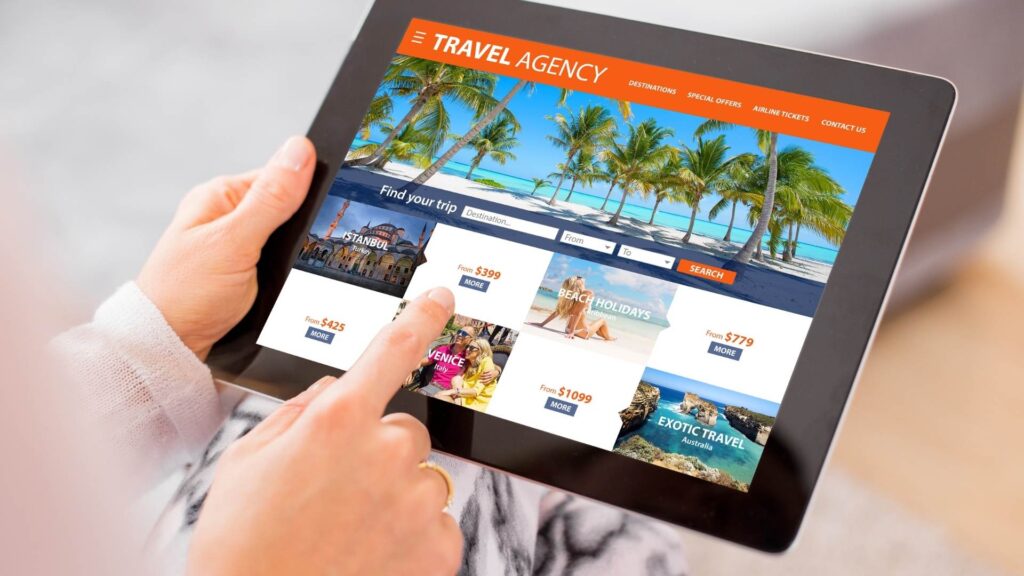 Wholesalers/ Tour Operators/ Travel Management Companies
Travel agencies, wholesalers and tour operators target at providing a complete travel package to the customers. They take care of all components of a holiday from travel to stay to food to activities. Thereby, they take rooms in bulk at a discounted price from the hotel owners and other providers and make a package and sell it to the end-users either via OTAs or directly from their website or social media or offline.
Selling rooms at discounted rates to travel operators will be beneficial for you to increase your occupancy rate. They can help you reach international travelers too as generally people book international tours via some travel agencies which you would have missed otherwise. Plus, if the location, amenities, and service provided attract the visitors you increase your chance of bookings the next time they visit.
Offline Sources
Focusing on online channels, do not miss the offline network that has been generating revenue for you over years. Phone calls, billboards and banners, word of mouth are your biggest source of offline bookings. Post covid telephonic queries have increased as people prefer talking directly to the hotel regarding their needs. Instantly answering phone calls and replying to messages and emails within 2 hours is the key to boosting your offline bookings.
How Are You Going to Manage All Distribution Channels?
The answer is Hotel Channel Manager, a software that connects all your distribution sites with the hotel PMS/ CRS helping you to manage and update ARI across all channels with a click in real-time. Now when you have decided to diversify your online distribution network and you know your distribution channels, integrate them all together and bring them under one screen with Hotel Channel Manager. Using a channel manager like RateTiger Hotel Channel Manager will speed up the inventory update process, eliminating overbookings and giving you time to focus more on guests.
Tips to Strategize Your Online Distribution
Find Your Target Audience
Begin with knowing your target audience. The modern travel market is very broad and so is the traveler's demand, so first decide who you want to catch in your net. Once you know who your audience is, it is time to list down your audience preference in this newly boomed travel world. There is a probable chance of having your audience grouped into various categories. One section of the audience may give value to safety, another may be looking for a new experience, for some cleanliness and hygiene may be a top priority. So, prepare your audience proforma accordingly based on age, demography, income, destinations, choices and demands.
Set Room Pricing & Promotion Strategy
Now when you know who your audience is and how much time they are spending on Google, OTAs, metasearch, social media planning their trip and which platform is gaining people's trust – it's time to set the room rates and plan your promotion strategy. Post-Covid prices and preference for leisure travel remain the same with only a slight decline in upper upscale properties from 24% to 22% and a rise in mid-scale properties from 27% to 31%.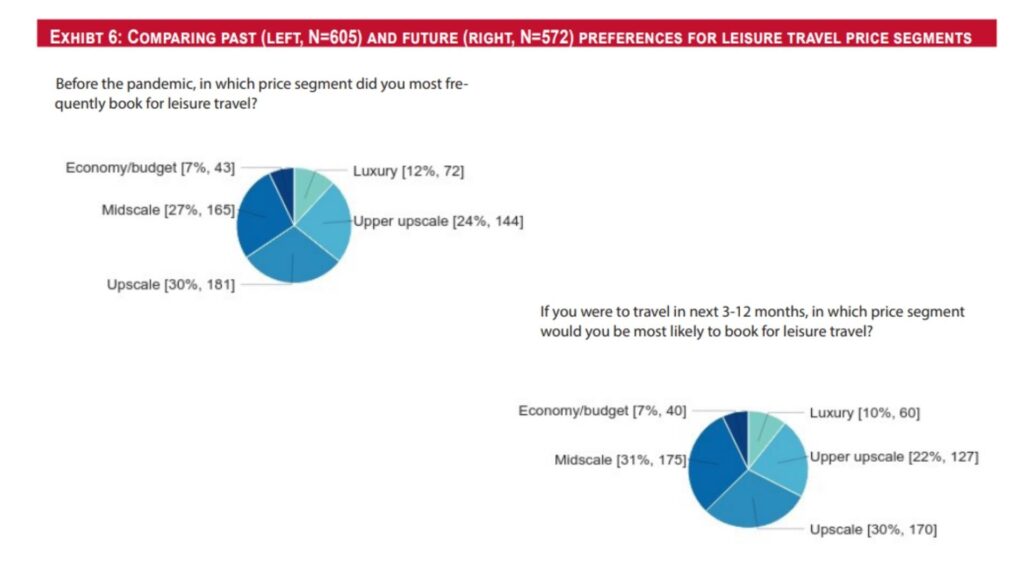 Maintain your room rates in line with the competitor pricing, listing and promoting all your rooms from single bedroom to suites to room packages to attract every traveler in your vicinity. Keep track on competitor pricing for similar room types with Rate Shopping tools and gift yourself the benefit of hotel market intelligence to set the best price for your property.
FYI: Maintain rate parity across all channels for maximum benefits.
Drive Bookings from Social Media
Social media had become one of the only sources of entertainment during the pandemic. Whatever people were doing from cooking to home décor to gardening, social media was the first to know. This gave content marketing a makeover.
Today people are even finalizing their travel destination by seeing the ads/ content on social media. Traditionally, it was just image marketing which has now turned into videos, travel diaries, short hotel digital tour, GIF, and going live.
The biggest challenge with social media content is the life span. A person may see something, get attracted, and then forget about it. So, integrate your social media channels with the Booking Engine offering the Book Now option to pull in direct bookings without delay.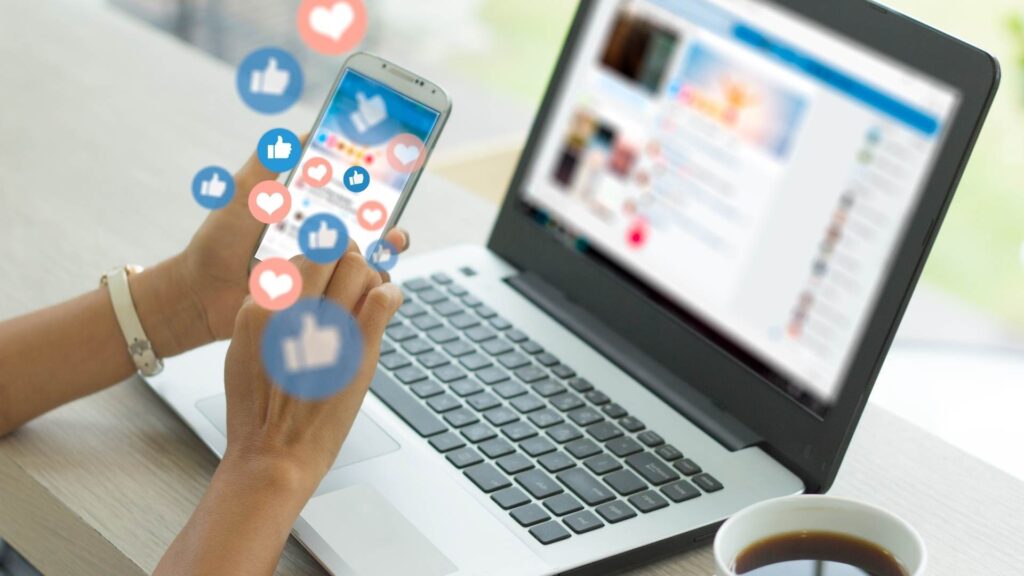 Do Not Miss the Acquisition Cost
Parallel to the objective of getting more bookings, revenue management continues to dominate the landscape. The key is to calculate the acquisition cost for every booking that you receive from direct or indirect channels. For bookings from OTAs and metasearch calculate acquisition cost in terms of commission or subscription fees or CPC (Cost Per Click) or transaction fees and others. For direct bookings, your cost includes the resource cost, technology cost, digital marketing cost and others.
Your end goal is to generate revenue. So, calculate the NRevPAR for each of your distribution channels individually and your distribution mix in total to figure out how your hotel is performing. This will help you take a decision on which channel is to be stopped or which one requires more effort and strategize your distribution accordingly.
Takeaway
Diversify your distribution mix and optimize your sales and promotion strategy accordingly to keep revolving around the counter of revenue maximization. Shake hands with the fluid environment and key distribution channels. This way you will generate infinite ways to sell your finite rooms to the ever-evolving travelers around the globe.