Are you a hotel owner looking forward to growing your business in this modern, tech-savvy age of travelers? If yes, then you might want to spend more time with your guests understanding their needs and demands, and not behind the system entertaining the bookings from multiple distribution channels. The solution to this is implementing the apt hotel channel manager for your property.
What is a Hotel Channel Manager?
A hotel channel manager is a software solution that connects your hotel's reservation system also called PMS (Property Management System) to other distribution channels like OTAs, GDS, hotel website, Booking Engine, CRS. Its role is to update rates and availability across all room booking sites at a go eliminating the chance of error and overbookings.
However, there are tens of channel managers available in the market. As a hotelier, it's important you select the right solution as it is critical to your revenue and profit. In this article, we help you find the best channel manager software for your property.
Factors to Consider for the Best Channel Manager
The size of your hotel plays a big role in deciding the hotel booking channel manager software. The size includes the number of rooms in your property and the distribution channels you are selling at.
The number of OTAs you are selling at and if the channel manager provides integration with it or not are vital points to start with. The pricing of the software will vary as per the size of the hotel.
Budget plays a big role. However effective or feature-rich the hotel channel management system may be it isn't of value to you if it doesn't meet your requirements or fall within your budget.
It is important to list down your requirements and the price you are ready to spend especially if you are new to the industry. Being a new hotel owner, it is advisable to go for hotel channel manager companies like RateTiger that not only provides software as per your needs but is also reasonable.
A cost-effective and feature-effective channel manager software will save your investments, time and enhance the guest experience.
2-way Integration with PMS / CRS and Online Sales Channels
A hotel channel management system with 2-way of XML integration with your PMS and distribution channels is ideal for hotel management. The dual connectivity gives you the advantage of updating your room data and availability details once and for all.
It means you do not need to manually update the booking details individually on the channel manager and your booking system. The hotel channel management software will act as a bridge between your property management system and sales channels.
Some channel managers do lag in syncing the details with the PMS and distributing them across other channels. Choose your software that is compatible and flexible with your requirements.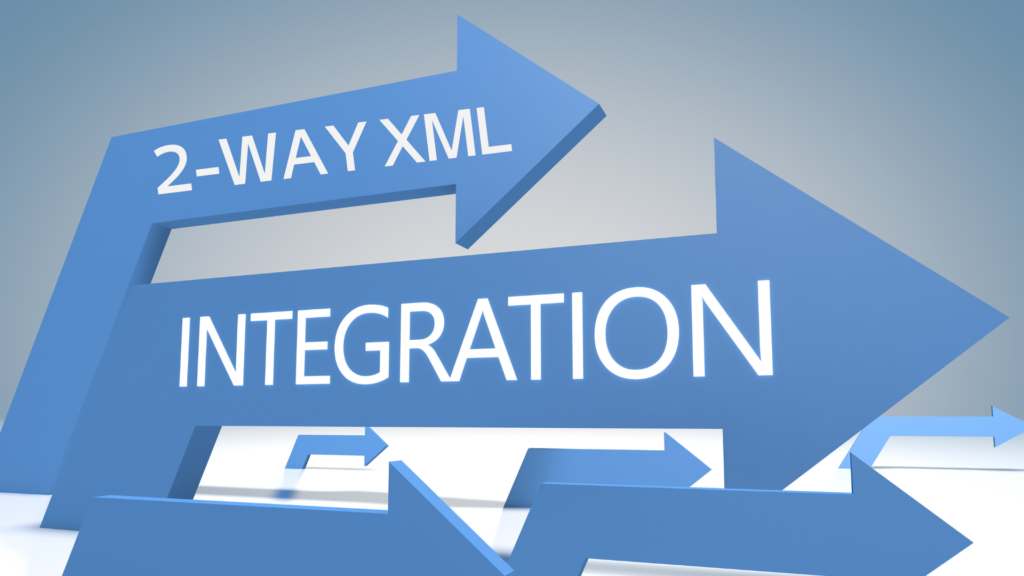 Majority of the top channel management system is compatible with almost all popular sales channels. It is also true that different hotel online distribution sites rule in different regions of the world and all hotel management software is not compatible with all sites.
Make a list of the global and national distribution sites you want to target and ask for quotations accordingly. In case you are selling your rooms on a not-so-popular OTA or a popular site in your region, then check in advance if the OTA channel manager is compatible with it or not.
Once you sync all your hotel booking platforms to the channel manager for hotels, you will be able to handle bookings from a single dashboard.
Automated Pooled Inventory
Pooled inventory model is the feature that allows all your rooms and their status to be available on all hotel distribution sites in real-time. The moment a particular room is booked on any OTA or your hotel website that room status is updated across all sites to avoid cross-selling.
The automated pooled inventory feature gives true meaning to the concept of one dashboard for all your hotel booking platforms. Till date, all hotel booking software does not support this feature. So, if you are planning to buy one add pooled inventory to your requirement list.
IBE or Internet Booking Engine for hotels is the software that works on the backend facilitating the booking process the moment a traveler clicks the "Book Now" option on any website. Collecting the user data and payment information it completes the booking process.
Integrating the hotel booking engine with the hotel management system along with PMS is essential for the real-time update of availability and booking details across all channels.
Taking both the software (channel manager + booking engine) from the same vendor simplifies the integration and speeds up the process.
Analytics and reporting are becoming the heart of revenue management for all industries. The more information you get about the market structure, competitor strategy, booking volume and room rates; the better position you will be to strategize your bookings and revenue.
24*7 support should not be just for saying, make sure the vendor actually provides that. Figure out the level of support you will be receiving and if there is any add-on cost for it. A good support team enhances the work 2x time.
The hotel industry has been a target for fraudulent activities with even the big chains not escaping data breach and credit card security issues. It is important for hotels to ensure cyber security for guests as it not only has an impact on reputation but also on financials as means of penalty.
Since channel manager tools process guest information and payment details, it is vital for hotels to invest in software with robust security. Check the PCI – DSS certification and GDPR compliance of the channel manager before you sign us.
Make Your Decision
Now that you know your needs, budget and the features you need in your hotel management system, it's time to choose the best channel manager for your hotel. If you are looking for a budget-friendly, feature-rich hotel channel manager, you can try RateTiger Channel Manager.
What are you waiting for? Go get ready to transform your hotel management ways with the best-in-class hotel management software.