Do you own a hotel?
Great! But, imagine you do not have enough guests coming into your hotel. You go online and try to search "How to increase sales of hotel rooms?" You will come across a lot of websites talking about a common term, Hotel Channel Manager.
Come, let's deep-dive into the possibilities of Hotel Channel Manager.
What is a Hotel Channel Manager?
A channel manager, as the name suggests helps to manage and monitor the availability and pricing of hotel rooms across numerous OTAs. It also helps in handling the inventory so that hoteliers would not suffer because of limited inventory management.
The main focus for increasing sales of hotel rooms or in other words driving in more guests is on providing guests with the kind of room and environment they are looking for. But how do we know what guests are looking for? The channel manager not only helps guests to find a hotel according to their needs, but it also allows hoteliers to present themselves to guests who exactly matches their needs.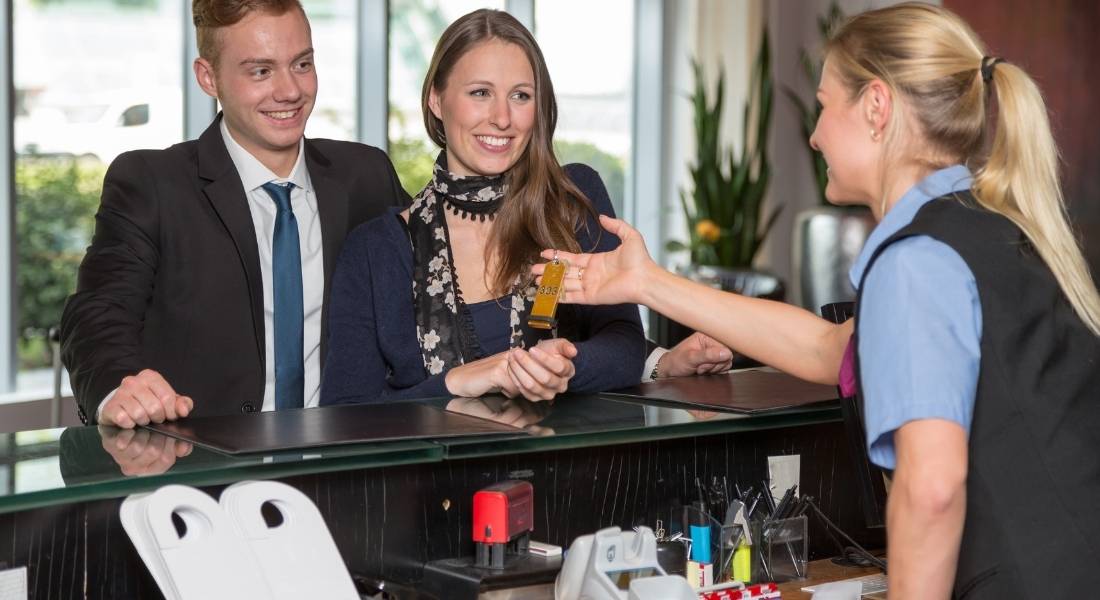 How does a channel manager help in increasing sales and revenue?
Visibility on different sales channels
A Channel Manager provides a booking experience that helps in promoting online bookings and prevent over-booking, in a nutshell, it streamlines your reservations. Most guests book hotels through different OTAs. Once they find a hotel according to their preference, they want to make sure about their decision wanting to know more about your hotel and services in the process of reservation, ending up on your hotel's website. This makes a presence on different OTAs extremely important which is enhanced by a hotel channel manager. This in turn enables guests to book directly through a hotel's website.
Managing and monitoring profile on OTAs
Being present widely on different OTAs means hundreds and thousands of different entries and keeping a track of that is manually impossible. When you choose a hotel channel manager, it automates the manual entries by updating reserved rooms in real-time reducing workload and manual errors.
Knowing your guest, understanding their needs and complying with their wants helps build trust and loyalty of customers towards the hotels helping in increasing sales and revenue.
Inventory Management
As a hotelier, it is one of your primary roles to make sure that the rooms and other inventory are available at the right price that will convince your guests for reservation. This can only be done with strategic inventory management. Using a hotel channel manager can help you update hotel inventory and manage rates with just a few clicks.
Allocation Alert
Good news! All your rooms have been sold out. But wait, more bookings are coming in leading to overbookings? No, channel managers do not let that happen. In fact, an automatic notification is sent to you if the availability of your inventory is "Low" or "sold out" to help you to offer "last room availability".
Reservation Reports
As hoteliers, we try a lot of strategies to enhance sales. Which strategy is working the best or which strategy is increasing revenue the most? This can be found out with the help of reservation reports provided by Channel Managers.
Get to know how your sales are performing on different channels and which channel is getting you how much profit by downloading consolidated reports and insights. Keep track of the number of reservations coming each day, bookings cancelled and the final numbers. Generate reports of the current date, last 7 days or 30 days or the time frame you want to check.
Digital Marketing
The presence of potential customers online has drastically increased in recent times where they spend a significant amount of time on the internet especially on social media. Hotel Channel Manager helps promote your hotels on social media thereby, increasing your presence in the sight of guests. Help guests learn about the services your hotel has to offer and drive-in more guests with hotel digital marketing agency.
Looking for a Channel Manager that can help you increase your sales and revenue?
Meet RateTiger: World's Leading Hotel Channel Manager
RateTiger brings you a simple and seamless platform to handle all your bookings at a go. Offering 99.9% system uptime and 2-way seamless XML connectivity, RateTiger gifts you the chance to link your hotel PMS to OTAs and other hotel booking engines.
Blending technological software advancement to a user-friendly, easy-to-use interface helps even the non-technical hoteliers run the online room booking process effortlessly. Backed by years of experience and ISO, GDPR, PCI certifications, RateTiger brings you the most trustworthy and result-producing channel manager.
Contact RateTiger today to request a free channel manager trial.
.