With travel demand picking up, there is a lot of competition among hotels to get in front of the guests. Are you looking to grow your reservations through Booking.com?
Boost your property's visibility on the channel. Join Booking.com Genius Program – an exclusive loyalty program which brings partner hotels and frequent bookers closer.
Get an introductory 20% commission discount on all Genius-rate stays completed before the end of September. Sign-up to avail this exciting offer before end of June.
According to Booking.com data, on average, partners who join Genius see an increase of 70% in search result views.
Grow Your Business with Genius:
Genius partners increase bookings by an average of 45% and revenue by an average 40%.
75% of Genius customers start their booking journey with a direct visit to Booking.com or via a Booking.com partner, so you're less likely to acquire them elsewhere.
On average, Genius customers spend 15% more and book up to two times further in advance.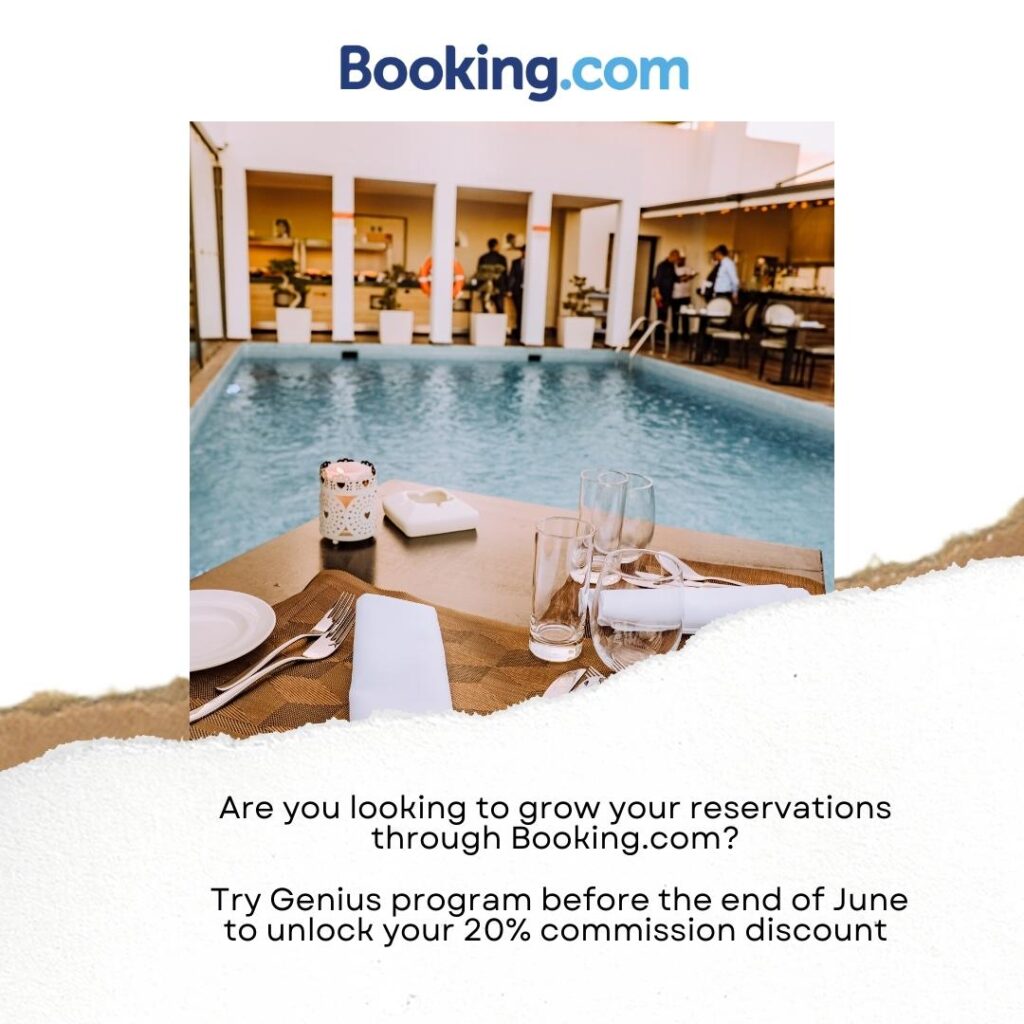 Hotels taking part in the Genius program gets a special Genius tag, ranking boost and better visibility in search results on Booking.com which helps in getting more bookings faster.
The property is displayed to a select group of customers who travel more often, book further in advance, and spend more when booking. Hotels can always check their eligibility on the booking.com extranet.
Don't miss out on this opportunity. Join before the end of June to unlock your 20% commission discount and find out how Genius can help grow your business. You can always opt out later if you change your mind or if it does not work for you.

Join Booking.com Genius Program Today

For any enquiries related to connectivity, rate shopping or direct booking solutions, please contact us – https://ratetiger.com/contact/