As the travel industry is pacing up with a renewed interest after the decline in the pandemic, travelers across the globe are gearing up for vacation planning and hotel bookings. This is a positive sign for the hoteliers to grab the opportunity and improve their revenue. Hotels generating direct bookings during these times will tend to recover from the sluggish business affected by the pandemic. Additionally, most hoteliers operating in the competitive hospitality industry would agree that a hotel's website should be the most profitable channel and bring in the most of the bookings.
Direct channel is not only the most profitable distribution channel for hotels compared to other channels such as OTA booking sites. Reservations via your direct website give hotels access to all guest details and profiles from the beginning and own this relationship through their entire booking journey. . The simple way to do that is to incorporate a hotel booking engine software on your website.
An online booking engine platform offers people the freedom to self-serve, meaning they can easily check rooms, availability and rates in real-time. Thus, it enables hoteliers to have complete control over the guest booking journey and information respectively.
"What is a Hotel Booking Engine Software?
"In simpler terms, an online booking engine is a software that is integrated into the hotel's website and social media pages so that the accommodation providers can drive-in direct, commission-free traffic. A direct booking engine in other words could be considered a low-cost revenue channel."
However, to optimize revenue with the available resources, it is also important to choose the right booking engine platform. Identifying your top requirements and selecting a system that fulfills those requirements with efficiency can be a start. With so many options available in the market it is often hard to choose one direct booking system.
So, how to consider the right online hotel booking engine software to elevate your guest experience and boost direct revenue? Let's explore some of the major factors you should re-think before integrating booking engine solution.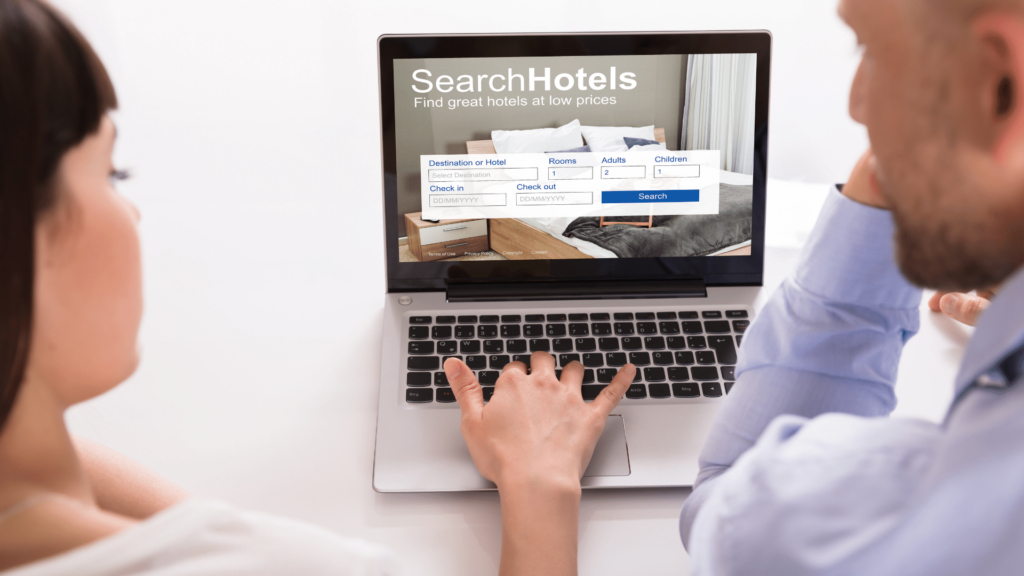 1. Customization Option, Responsive, and User-friendly Design
Having a booking engine customized according to your hotel promotes brand awareness leading to more conversion. When the hotel logo is visible on a booking engine, it ensures the guest is booking the hotel he wants as well as helps him remember the hotel. This maintains a consistent online reputation of the hotel.
In the last few years, desktop has been replaced by mobile phones as the preferred mode of search and browse by majority of people. Globally, mobile has become the dominant mode for hotel searches. According to a recent report, 77% of all traffic to website comes from mobile and it contributes 60% of all revenue.
Having a responsive design makes it easier for guests to view hotels and make bookings from their smartphones without having any viewing problems due to the design.
Having a customized and responsive design gives a smooth and happy booking experience. The guests booking rooms will already have an idea of what to expect when they arrive and during their stay in the hotel.
2. Hotel Metasearch Site Integration
With Google going big on hotel booking, growth is metasearch space has accelerated significantly in the last couple of years. Metasearch sites are platforms that allow guests to compare hotel rates from different booking sites. For example, if one hotel has 6 different prices on 6 different websites, all those prices will be displayed along with the site names on a metasearch site. For travelers, Google's continuous scrolling option makes it easier to find and book great hotel deals.
With Google being the first place of search, hotels now have an opportunity to showcase their properties with rich media content and attract offers. Having your direct booking engine integrated with metasearch sites will allow your guests to have a better booking experience. Guests will easily be able to check prices and make direct bookings from the metasearch site in the presence of a direct booking engine.
Having your booking engine integrated with a metasearch site will help your hotel have an upper hand among the competitors as it is a reliable way to advertise your hotel rates and availability. Hoteliers could drive in direct traffic from metasearch sites without having to advertise rates or pay commission separately.
3. Guest Review & Rating Integration
It's all about the guest experience!
Before booking or finalizing any particular hotel, the guests tend to search one of the most important aspects of that property is the past guest experiences in terms of customer reviews and ratings. The more people talk about your hotel online, the better the visibility in different search engines. According to a 2021 TripAdvisor stucly called "Power of Review", 3 out of 4 travelers thinks online reviews are extremely important when it comes to making travel decisions.
Having the option to integrate customer reviews and ratings through the booking engine platform seals the deal for any potential users. It boosts the online visibility of the hotel giving you the chance to get enough traction and drives the guest's intent to book more often.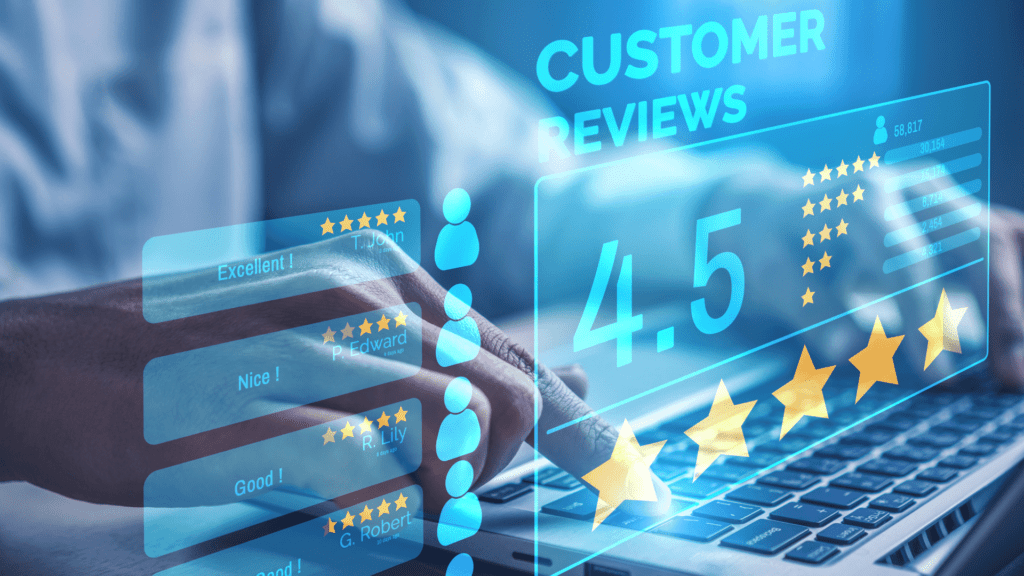 4. Booking Option via Social Media Platforms
The majority of the potential guests spend the maximum of their time on social media like Facebook. Having a booking engine integrated with such platforms can help drive maximum conversions. An advertisement on Facebook of the hotel with a "Book Now" CTA button makes it easier for guests to locate and make their direct bookings.
A booking engine integrated with social media platforms increases the presence of a hotel online. Without having to advertise and pay separately for advertising, a hotelier can easily drive in direct traffic.
Social Media is an integral platform through which hotels can increase their brand awareness and reputation. Even if a potential guest sees a hotel on Facebook but doesn't book it immediately, he will remember which hotel to look for when making a booking.
5. Integrated with In-house Channel Manager & PMS
A channel manager in simple words is a hotel management software with allows a hotel to manage and monitor its rates and availability on a single dashboard.
A PMS or Property Management System is a software that enables a hotel or group of hotels to manage all aspects of hotel operation.
When a booking engine is integrated with a channel manager and PMS, it automatically updates rates and availability. This prevents overbooking problems. Additionally, it saves hoteliers from manually updating rates and availability which could otherwise lead to human error and increased workload. Analytics and report available with channel manager and PMS together can give an overall report that can help hotels to make wiser decisions. Keeping a check on things that help gain revenue is always a positive addition.
6. Payment Gateway Integration
Payment after a booking is a crucial step in the whole booking journey. Incomplete payment due to technical problems can cause a bad reputation for a hotel. Hence, integrating a safe and secure payment gateway is very important.
According to the American Hotel & Lodging Association, the hospitality industry contributes around 55% of the total Credit Card fraud complaints. Many hotels and resorts follow a legacy system due to the outdated software and Information technology infrastructure they installed and followed over years. Data breach has become one of the biggest concerns for hoteliers.
While it's important for hotels to offer a seamless experience during payment process, they need to implement measures to minimize cyber-threat. A PCI-DSS certified payment gateway integration is essential to protect not only the consumer but also the business from losing large sums of profit.
. Directing guests to a direct payment gateway after booking a room from a booking engine will ensure guests gain trust and make payments effortlessly.
Allowing guests to make payments with all available options like – debit cards, credit cards, and online wallets, boosts a positive guest booking experience. Providing support in case of a failed transaction and alerting guests of fraud can be other ways of gaining trust and enhancing the booking experience.
7. Multi-currency & Multi-language Support
International travelers always look for a user-friendly online booking engine to make hassle-free reservations. Most travelers may not be comfortable with English and hence, look for local languages to understand the details of their bookings. In case, some international traveler is facing problems in making a reservation, he or she might be looking for support that could help them in their local language.
The conversion of currency can be difficult at times and could create confusion in travelers. Hence, they look for booking engines that would show price rates in their currency. When making payments, they want to make sure they are paying the right amount. So, it is important to show prices in their currency.
Hence, having multi-currency and multi-language support helps build brand recognition and online reputation. It enhances guests' booking experience. It allows hotels to drive-in untapped international traffic.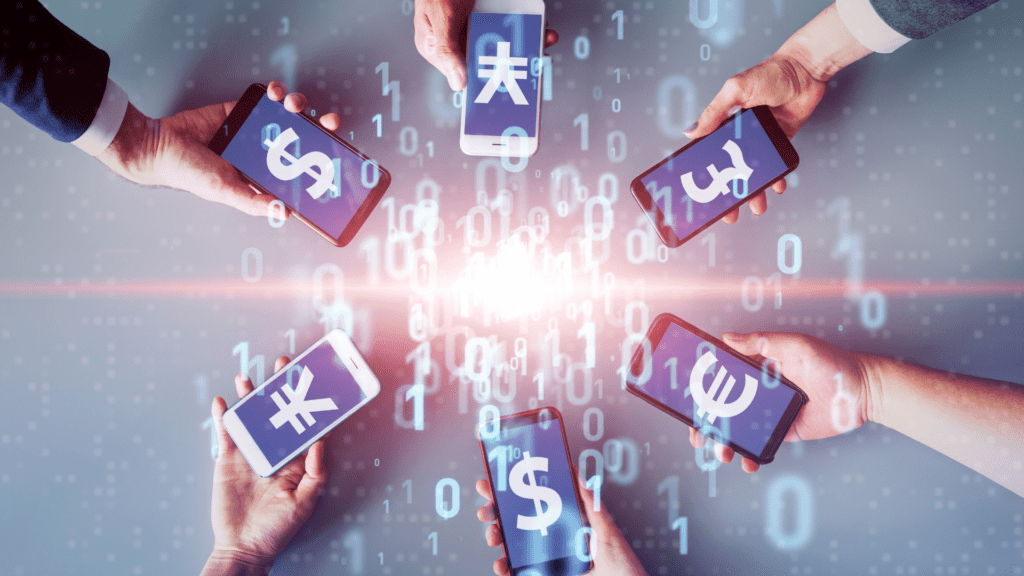 The Way Forward
Presenting easy access to make reservations, right on your website will increase the chances of confirmed booking from potential guests when they arrive at your website. OTAs are a great way of competing in the market, however, the commission that they charge can be excruciating on the commission part of the hoteliers. Having the right booking engine integrated into the website is as important as presenting your hotel on any OTA. Hence, get the right booking engine on your website and help guests make their booking journey a positive one.
Still looking for the perfect booking engine solution? Visit RateTiger Booking Engine solution or to know more connect with our industry experts at marketing@erevmax.com