Middle East is one of the first regions to recover from the pandemic. The region has been witnessing an outstanding growth in tourism. While the pandemic had hit a hard blow to this flourishing economy and there was a drastic drop in bookings, thanks to corporate demand, including meetings, incentives, conferences and events, Middle East hotels have recovered very well compared to other global destinations. Mega events like Dubai Expo 2020 and the football championship are expected to drive a major influx in demand as well as deliver a beneficial 'halo effect' for the surrounding markets.
The pandemic influenced everything: not just the travel business or a country's economy but also traveller's demand pattern. This has brought a change in people's choice of venue, hotel bookings and travel behavior. Irrespective of experiencing a 64% decline in travel demand in 2020, Middle East is expected to bounce back to pre-pandemic levels or better by 2023.
Before seeing the trends in online travel booking in Middle East in 2022, let us have a quick glance at the top destinations in the region.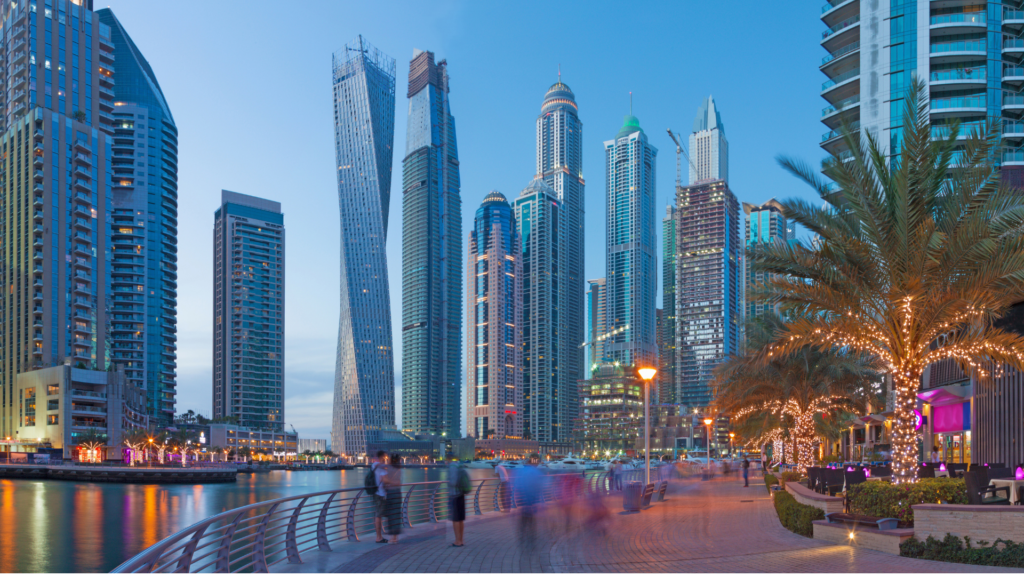 Top Tourist Places to Visit in the Middle East
Middle East has always been a tourist hub especially Dubai. We have shortlisted the best places to include in your itinerary:
• Dubai
• Abu Dhabi
• Amman
• Petra
• Istanbul
• Doha
• Riyadh
• Jeddah
• Mecca
• Medina
The Influx of Tourist to the Middle East: Back to Tourism & Business
With international borders opening and ATM Dubai taking place in the second week of May, the Middle East tourism industry is pacing up. The percentage of travellers planning their visit to Dubai and Saudi Arabia has already taken flight.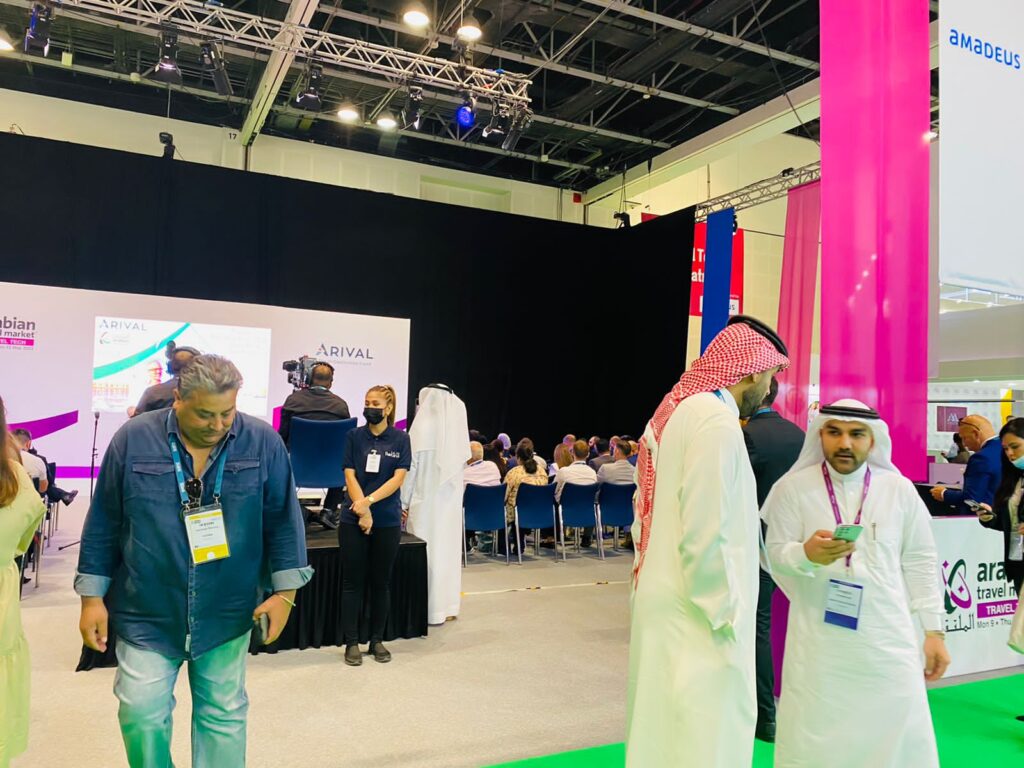 As per the World Travel and Tourism Council's report, before the pandemic, Middle East's travel and tourism industry's contribution to the economy was $270 billion, i.e. 8.9% of the total economy output.
With travel restrictions slowly being removed and the world getting ready to explore the rich heritage, Middle East is all set to welcome tourists and business travellers. Saudi Arabia, the hub of oil is expected to attract business travellers from all over the world once again. The WTTC predicts a year-on-year increase of 28% in 2022 in the Middle East travel sector.
But this time the travel trends have changed and so has the online booking trends.
Top 5 Trends in Online Travel Bookings in Middle East
Escapism Travel
With "work from home" becoming the new normal and majority of the companies working on this model, the concept of "escapism travel" is flourishing. This allows people to work from anywhere they want. People are looking towards getting out of their cities and travelling to different destinations to explore new places, experience rich heritage and embrace nature while working remotely.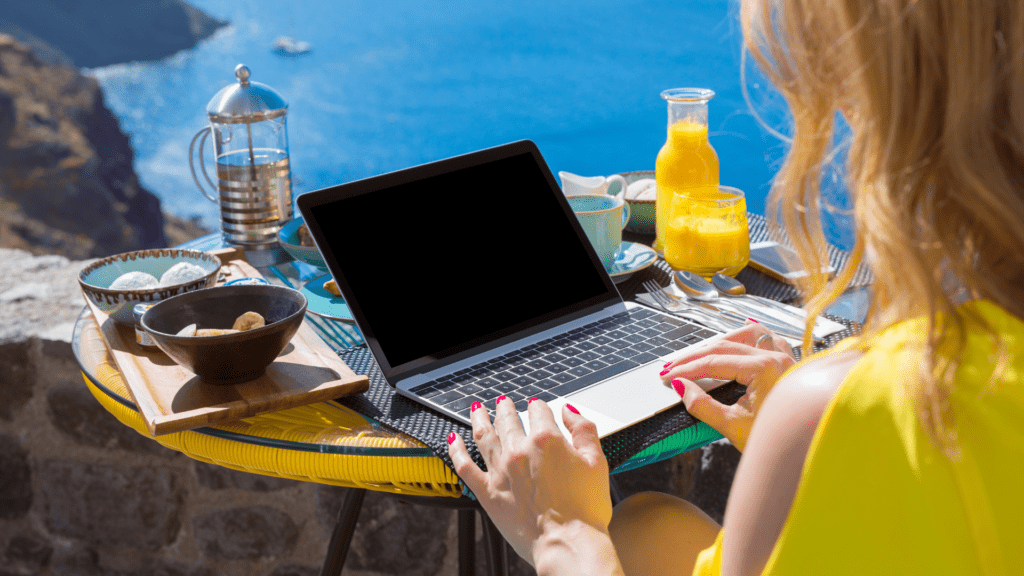 Combining weekend getaways with short trips to nearby destinations has increased the number of domestic travellers. Considering the uncertainties of the market and the increasing desire to travel, last minute hotel bookings are pacing up. Speaking of last minute travel plans, Google is the first stop a traveller visits. Having your hotel listed on Google increases your chance to pull-in a booking. Running an ad with special offers for last minute bookings on GHA is like icing on the top for your property.
Calling the Corporate Travellers
Middle East: the hub of business travel has started welcoming corporate travellers from all around the world. Global Business Traveller Association (GBTA) anticipates a 32% rise in corporate travel spending in 2022. Business travel is once again going to be in the spotlight this year after having outstripped leisure travel in late 2021.
While business owners are all set to explore travel opportunities at Arabian Travel Market (ATM), India remains the key-source market for GCC's travel and tourism economy with Russia ranking to be the second-largest source market.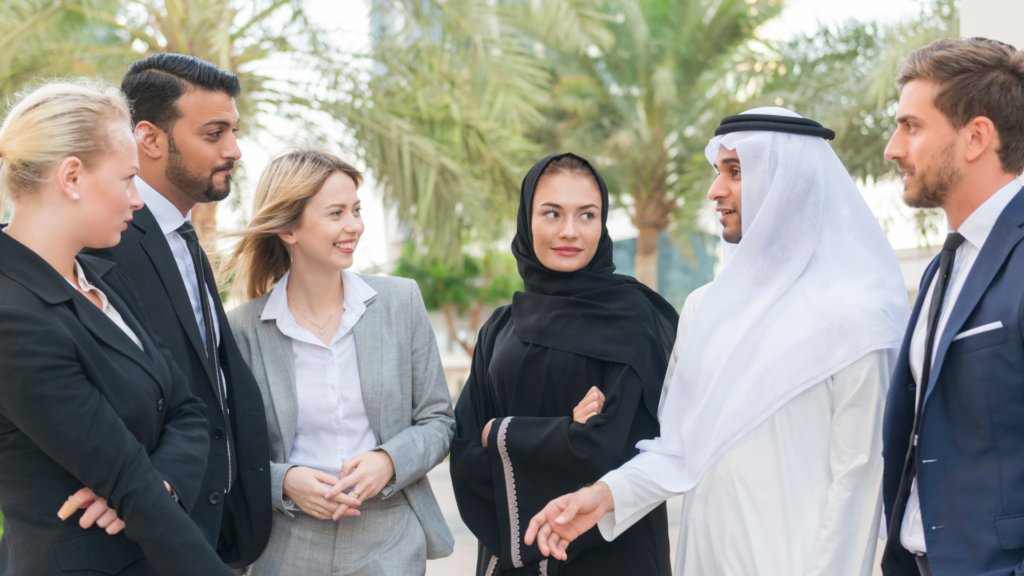 Corporate travellers demand for elite bookings and services. Hence, they often prefer booking directly via the hotel's website. This is your chance to attract this high-spending audience by showcasing high-quality videos and images of your property, rooms, amenities etc. Highlighting your property in its true form with genuine details increases your chance to bring direct bookings to your table.
Accelerated Demand for Flexibility
Since pandemic nothing is sure shot. We don't know what will happen next and how our coming days will turn out to be. In such a scenario, travellers look for flexible booking options. Travellers might extend their stay into a staycation or there can be chances to reschedule the booking or worse cancel the room bookings.
In such a scenario, both the domestic and international travellers prefer booking their stay at those hotels or properties that offer flexible booking options. Trend shows that hotels offering free cancellations and date change options in Middle East are witnessing the maximum bookings since the third quarter of 2021 and so on.
For hotels to easily manage guest bookings, modifications and cancellations from different sales channels including the brand website and integrate it directly into their PMS, they should connect to a good hotel channel manager.
Boost Your Presence with Digital Marketing
Pacing up with the demand for luxury hotels, a total of 32,621 hotel rooms are under construction in Saudi Arabia. With new hotels coming up and cut-throat competition in the market, digital marketing is one of the best ways to reach your visitors.
The trend for digitalization has made it essential for hotels to have an online presence on social channels like Facebook, Instagram, Twitter, and so on. Facebook groups and Instagram influencers trigger the traveller's decision these days.
Data-driven decision making is flourishing! People tend to check hotel ratings and rankings before making any reservation. With a mobile app, you can give the customers the advantage of contactless services from bookings to payments to room service and much more. Collect post-stay reviews to build your reputation and attract new bookings.
It's time to maximize the use of digital technology to cater to guests at your property and create a valuable reposition.
Longer Stays & Sustainability
With minimum travel instances for the past 2 years, guests are seen extending their travel plans. Being the home to the oil reserves of the world and major companies, every year Middle East welcomes a high percentage of business travellers. The desire towards exploring more and embracing the heritage of Middle East is the reason for longer stays. After all who doesn't love beauty? Coming to prolonged stays, travellers prefer extending their stay by directly getting in touch with the hotel or from the hotel's website.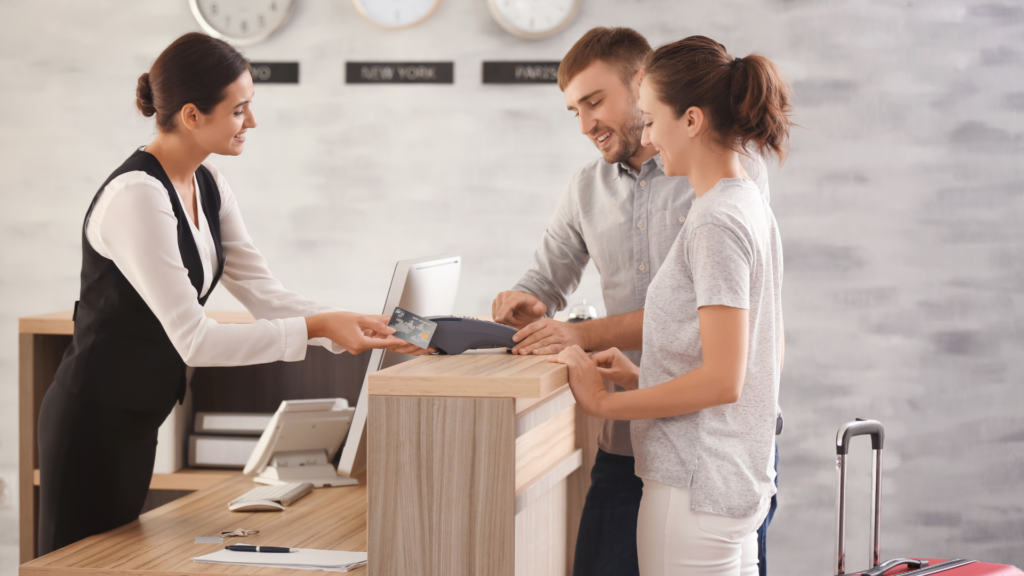 This trend of longer sustainable stays is expected to continue flourishing in 2022 and beyond!
With the travel restrictions lifting up, the region is all set to welcome travellers from all corners of the world. This roadmap of recovery calls for digitalization and trends to deliver safe, satisfactory, and contactless service. 2022 is growing to be a promising year for the Middle East travel and tourism sector.