Hotel room rate is the major component of the hospitality industry for the business to keep going. It is an essential part of revenue management and the biggest challenge faced by hoteliers. Room rates are never constant. The best price for a room may change in minutes depending on the situation.
The basic element of setting room rates is to create a balance between supply and demand in the local market. Once the balance is created the next step is to optimize your pricing strategy as per your competitor rooms. The overall mechanism is to get the best value out of your rooms and not to just boost the value they bear. After all, an unsold room adds to nothing but the cost of hotel rooms.
How to Set the Best Room Rates?
Crafting and planning a hotel pricing strategy is not a layman's task. To sell your rooms at the best available price you need to go beyond cost and profit.
Undoubtedly with the emergence of technology and room rate API, the process of hotel pricing has been simplified and easier than before. Integration of real-time marketing data with the pricing mechanism makes it easier to monitor market demand, competitor movements, and revive your price accordingly.
Having a clear status on the market demand and a competitive pricing strategy will help you price your rooms to your advantage. But before that get the answers to the following questions:
What are your guests looking for in a room?
How much is the cost per room coming to?
How much is your competitor charging for similar rooms?
When is your competitor increasing/ decreasing room rates?
Which strategy blends the best with your distribution channels?
Answers to each of the above questions will take you a step closer to room rate pricing. No particular pricing strategy is apt for any hotel. Starting with forecasting and implementing trial and error methods every hotel revenue manager needs to select the best rate for their property to sustain.
Hotel Room Rate Pricing Models
Cost, customer, and competitor are the 3 pillars of the hotel pricing model. Let's have a look at each of them:
Cost-based pricing
Customer-based pricing
Competitor-based pricing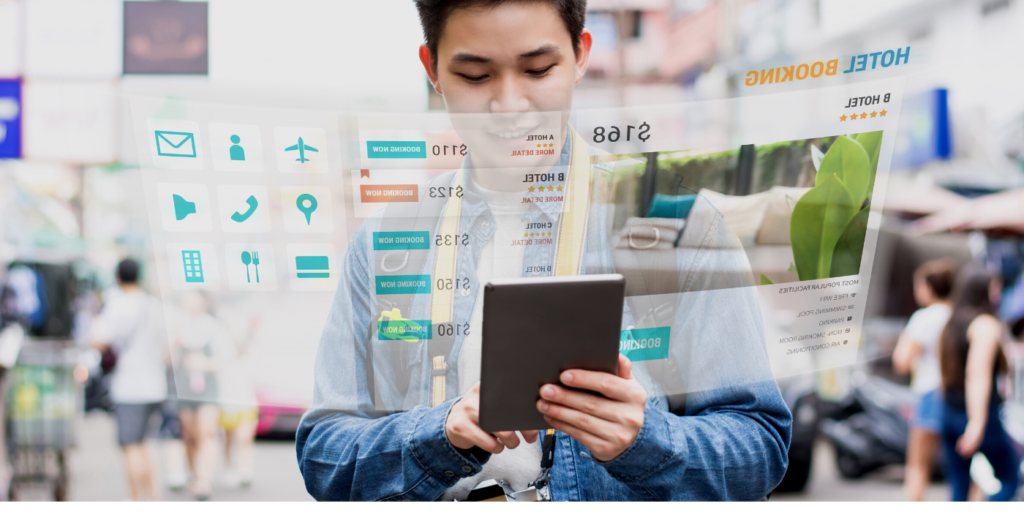 Cost-based pricing – This method involves adding the total costs of running your hotel from admin to room service to cleaning to electricity to food to everything. Once you have calculated the cost of providing a room, add a markup percentage you wish to earn profit at.
The total price charged includes fixed cost, variable cost, and profit percentage. The profit charged should be in line with the room type and service provided.
Customer-based pricing – It is based on the charges that the customer feels are worth of your room. Customers have no interest in knowing the cost of the room, their goal is to pay a price worth the room. If they like the vicinity of a room, they are ready to pay a high price for it.
The room rates depend on the level of satisfaction a customer determines from each stay. Customer's choices fickle with the season and so can the room rates. Customers are ready to pay prices as per demand and situation.
Competitor-based pricing – In this age of cut-throat competition, it is unlikely that you will be the only hotel provider in any area. The moment you launch a new rate program or discount policy your competitors come up with something more exciting and budget-friendly. To survive this cut-throat competition, the only solution is to maintain a balance between your rates and competitive rates so that you don't lose your customers. At the same time make sure you do not reduce your service quality to match the rates.
Remember, the price set must do justice to the room type.
Therefore, to master the hotel business a combination of all the 3-pricing policies is the best to maintain sustainable quality profitable rates. This way neither you compromise with the room service nor with customer's demand nor the competitive rates.
How to Manage Room Rates?
Now when you are sorted with your room pricing strategy it's time to update the rates on your hotel management platform. Integrating the room rate API with your hotel channel management platform allows you to set different rate types for different rooms. You can even customize the rates for the same room on different platforms like individual rates for OTAs and individual for a website.
You can have a complete overview of your daily rates and sales from the dashboard of your hotel's channel manager like RateTiger. Along with it, it gives you the advantage of comparing your rates to competitive hotels for immediate decision-making. It also gives you the liberty to create different promotion types for different customers and different seasons. In short, you are free to sell your rooms as you want.
Takeaway
There are different room rate pricing methods and factors to keep in mind like demand, supply, cost, competitors, and other segments while determining the prices. Undoubtedly, the end goal is to set the best room rates to maximize your occupancy and revenue. There is no one predetermined way to maximize your rates. The only set mechanism is the trial-and-error method to figure out what rates work for which room type during which season and on which platform.